A Place to Find New Business, Together
Business Owner? Introduce your opportunity to our agent network today!

POST A SALES LISTING »

For Sales Agents & Connectors
Individual Agent? Signup free and browse & apply to sales jobs!

FIND PRODUCTS TO SELL »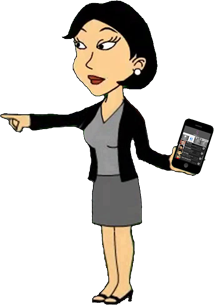 For Businesses
For Agents & Connectors
Post Your Sales Job, introduce your product or service to a network of sales agents and connectors! Offer an attractive price per lead and / or commission
HIRE
Review & apply to sales jobs from around the world, who are looking for agents to bring them customers, and will pay by lead and/ or commission
Quickly Login & View Leads – The Social Agent lead management system helps you measure the agents work with such KPI (key performance indicators) such as: how many prospects the agent has engaged with, new sales leads alerts, lead notes and feedback.
MANAGE
Monitor The Status of Your Leads Send leads to the business owner, and receive alerts when they accept the leads, as well as status updates on payment for lead fee, commission, and other sales lead updates.
Pay safely & confidently Once you and your sales agent(s) have started working well together, and sales leads are coming in, payment will be released to the agents
PAY
Ensure You Get What You Worked For Payment is credited to your Social Agent account, for 1 or more clients you are working with, and you can withdrawl to your bank account or request a check when ready.
We think you're gonna like Social Agent
Here are a few reasons why
For Businesses
Results First
Sales, none of those other metrics
Experienced Team
Qualified agents on-the-ground globally
No Long Term Commitments
Cancel anytime you want, no fuss Learn More
For Agents & Connectors
Find Opportunities Around the World
Regular exposure to new deals + gigs
Track Your Deals in a Free Mobile CRM
After the lead is submitted, track if its closed or not
Work Anywhere, On Your Own Terms!
Work wherever, whenever, use the app to manage deals, no pressure! Learn More
Businesses & Agents You Can Trust
Ratings, Feedback, And Online Tracking Puts The Cream to the Top 
Here is a small sample of the jobs and agents:
Client and Partner Manager
Est. Per Lead Cost: US$ 3300.00Commission: 30%
Main goal to achieve to find clients who are going to immigrate to European Union (Client gets Schengen Residence permit for all family).  Agents ability is to find potential clients in way that agent knows best  ! Ways of getting residence permit […]
Lubricant Sales Representative
Est. Per Lead Cost: US$ 0.00Commission: 10%
IndEx Trading UK is a London-based specialist wholesale distributor of automotive lubricants and car care products. We focus on being a valuable long-term partner for our affiliated network of independent stockists, garages and specialist retailers by delivering high-quality lubricant products […]
sales agent
Est. Per Lead Cost: US$ 0.00
We are looking for a sales agent for our product (Talc lumps) for our market in China. We will give a good commission rate if you can sell it. If you are interested kindly call me in this number -00971558353714More Sales Jobs
Elynn Lau
Yang CAO
CFA-level2,CMA 1-year work experience in commercial bank PG degree in finance, BS in microelectronics
Lyra Lee
More Agents
Some Industries We Work With
REAL ESTATE
As Chinese look to invest overseas, they first look at hard assets such as real estate. We've been successfully working with realtors in finding Chinese real estate agents for our business clients. According to the National Association of REALTORS®, international purchases of homes in the U.S. have surged 24 percent since 2011. Chinese make up about 11 percent of international transactions in the U.S., and mostly target areas in Los Angeles and San Francisco. Social Agent helps overseas real estate agents find Chinese agents & buyers
More on Real Estate
IMPORTED FOODS
Chinese customers love foreign brands! Especially in consumables such as baby milk, wines, and other exotic goods not found in China.Chinese parents have huge demand for baby milk powder. It is a common sense that foreign milk powder is more reliable. You may see the news 'Chinese tourists clearing Australian shelves of baby milk powders' and 'Chinese demand for baby milk causes 'ration' in UK'. HongKong even limits milk powder purchase because mainland Chinese parents buy too much.
More on Imports
EDUCATION
Parents invest heavily in education for their children, as well as their own career development. Social Agent works closely with universities, placement consultants, and training companies to find students and their parents who are concerned about the future. National Trade Fairs – Nearly 400 schools and institutes gathered in Beijing for the 2013 China International Education Exhibition Tour. The group included universities, high schools and vocational schools. Educational Trade Fairs – Nearly 400 schools and institutes gathered in Beijing for the 2013 China International Education Exhibition Tour. The group included universities, high schools and vocational schools.
More on Education
What some of our users are saying
Marshall Taplits, Spaxtel Telecommunications
Renne, Agent in Shanghai, China
Watch More Videos
Signup for a Free Webinar Hosted by our Co-founder, CEO
Want To Learn More? Signup for a free webinar with Social Agent's co-founder, CEO Michael Michelini hosted every Wednesday!
Introduction to the Social Agent system
In depth explanation of the worflow
Behind the scene stories!
Case Studies with clients + agents
Don't be shy – book a timeslot now !
Watch Jake & Renne in Action Using Social Agent
Now you've see the bells and whistles, what are you waiting for?
POST A JOB NOW » FIND PRODUCTS TO SELL »